Our products are divided into three series. All series have their own focus, regardless if its made to be inside or outside. 
Indoor sensors
Our customer often uses our sensors in smart buildings and workplace management. Optimize your company's facilities or build homes where the residents have full control over their environment. 
Our indoor sensors series are the EMS Series and the ERS Series.
Read about one of our indoor sensor series
Outdoor sensors
Outdoor use cases include agriculture, industries, water flow measuring, distance measuring, and much more. This is where our outdoor sensors belong. With our outdoor sensor series, we can provide almost any solution and customize the products depending on your needs. 
Read about our outdoor series

We are members of the LoRa Alliance™
LoRaWAN® technology is the DNA of IoT, connecting sensors to the cloud, and enabling real-time communication of data and analytics that can be utilized to enhance efficiency and productivity.
As a proud member of the LoRa Alliance™, we ensure that all ELSYS sensors are, or are in the process of being LoRaWAN CertifiedCM.  All our sensors are built on the LoRaWAN® stack from Semtech. 
Do you want to know more about how the LoRaWAN® network works? Click here.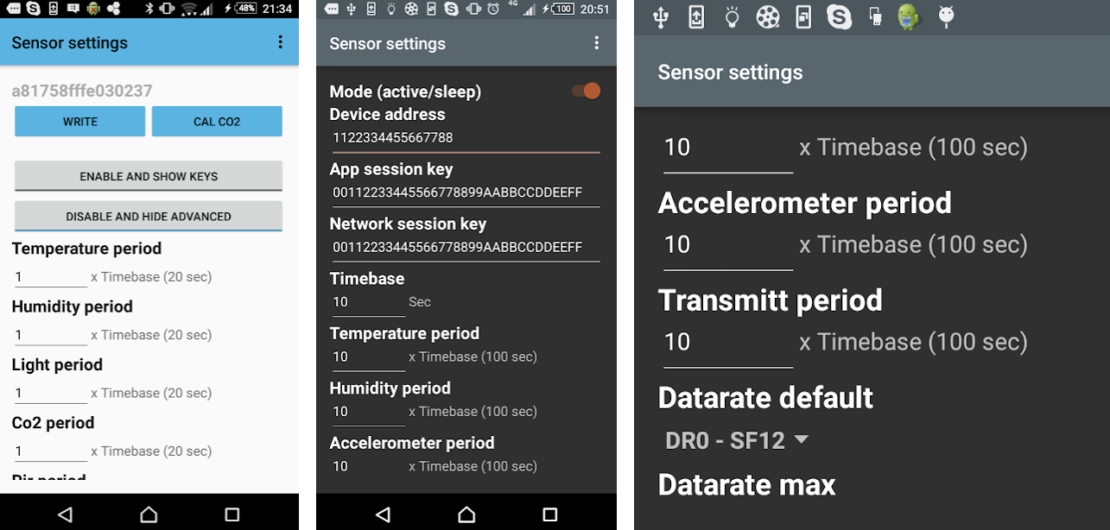 Near field communication
All our sensors are equipped with NFC (Near Field Communication) for easy configuration with an Android phone. With our application "Sensor Settings", you can change the sample rate, data rate, encryption keys, triggers, activation, and much more.
10 years of battery lifetime
Our sensors are powered by one or two 3.6 V AA Lithium batteries. This makes the installation of the sensors very flexible and you can mount them where it suits best, instead of where the power outlet is.
The battery life in most of our sensors is estimated to be up to 10 years. This may vary, depending on the sample interval, transmit interval, data rate, and environmental factors.
 You are welcome to use our online battery lifetime calculator.
Smart building sensors
Our room sensors are ideal for smart buildings and smart workplaces. With the sensors in ERS Series, you have multiple options to build a perfect solution to meet your needs.
With its clean and minimalistic design, the ERS Series can be mounted anywhere. It fits in almost every environment such as offices, airports, or even in homes.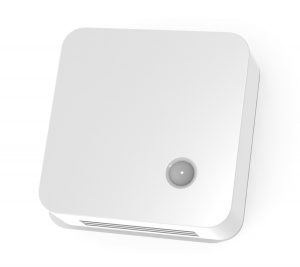 Multiple options
Available sensors are temperature, humidity, CO2, accelerometer, sound, occupancy based on body heat, and a motion sensor (PIR). Install one specific product or let them work together to have full control. Install ERS Sound where the volume is likely to be too high, ERS Eye where you need to know whenever someone is present and ERS Lite where the temperature and humidity are the main focus. 
Mini sensors for smart buildings
ELSYS Mini Sensor can be used as a regular indoor temperature sensor or in more advanced applications. The small size makes it ideal for mounting on door frames, under desks, or any other limited surface area. If you need a discrete looking sensor, EMS is the one for you.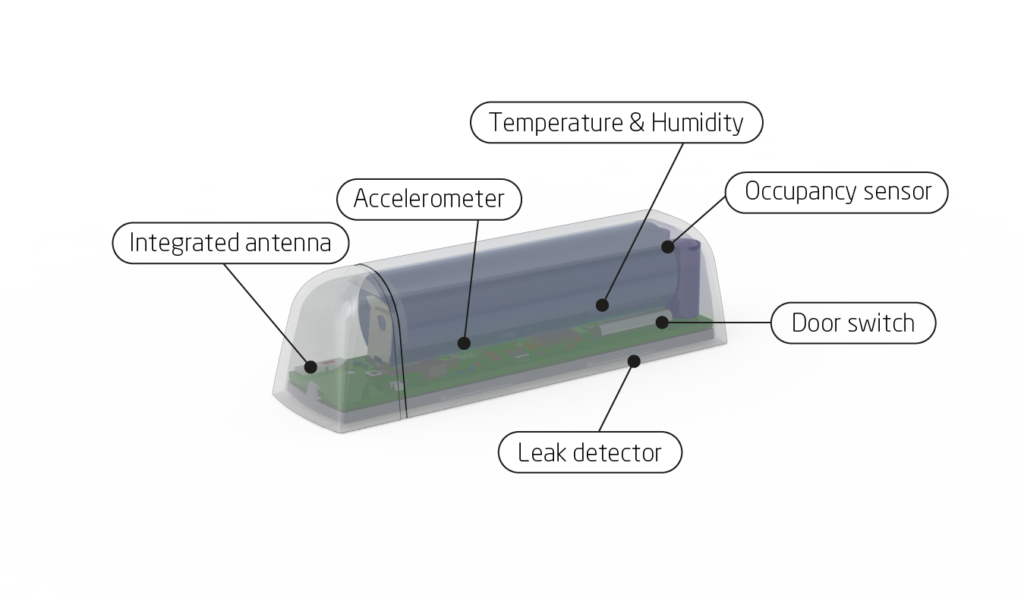 Small but powerful
With the EMS sensor, you can monitor and control indoor temperature, humidity, water leakage, door activity, and acceleration. 
It is perfect for detecting opening activity for doors, windows or cabinets. You can even use it as a movement detector using the accelerometer or the magnet switch.
If you want to use it for detecting water leakage, the small size makes it ideal for mounting under dishwashers or in other small spaces where it's hard to see with the naked eye. 
Our most versatile sensors
The devices in the ELT Series are measuring analog or digital signals via a wireless LoRaWAN® network. They are enclosed in an IP67 box and are designed to be outside.
Depending on which product you choose, you can also measure the ambient environment in addition to external sensors. The ELT-2 has internal sensors for measuring the temperature, humidity, atmospheric pressure, and an acceleration detector.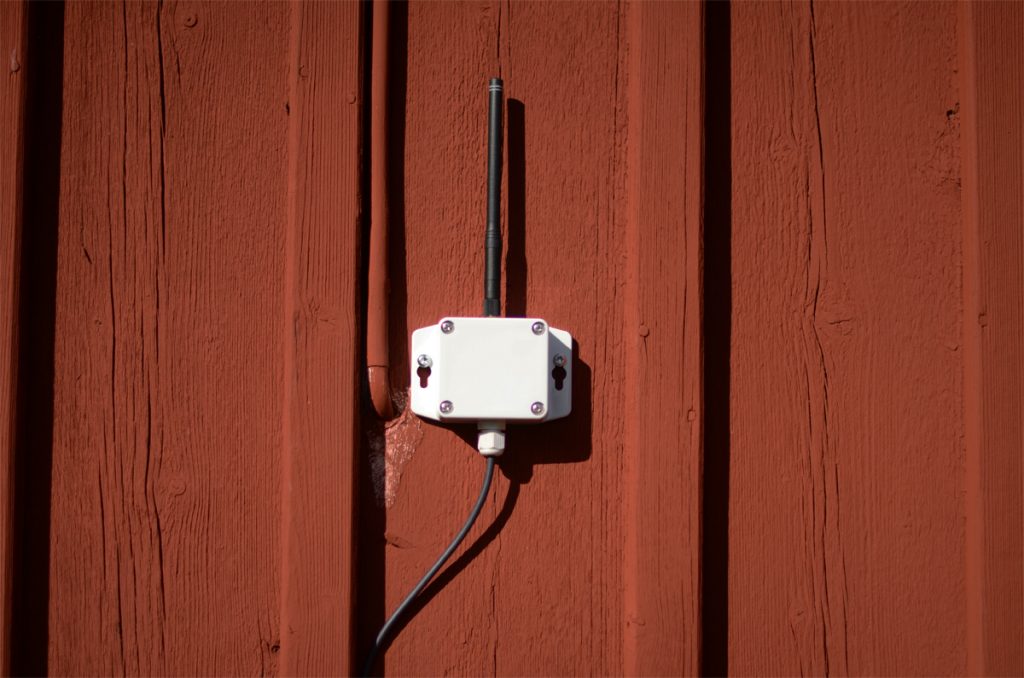 Long-range
The ELT sensors are the ideal sensors for measuring in advanced places or extreme weather conditions. Use together with a suitable antenna to form your solution.
Depending on the environment and antenna you will discover that the ELT Series sensors have the capacity of measuring with remarkably long range.
Form your own solution
Use the ELT Series sensors together with any meter or sensor of your choice to build the perfect solution for you. In our webshop, we have some ELT accessories that allow you to easily customize our products depending on your needs.